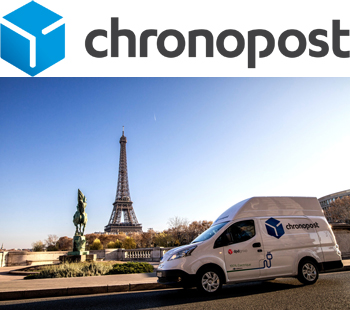 Whatever the business use cases (such as cross-docking and stocking, picking and packing, shipping and receiving, inventory management, asset tracking), Warehouse Managers are facing specific challenges when deploying and managing their mobile device fleet.
At WizyEMM, we have a solid experience in Transportation & Logistics. WizyEMM has been launched in September 2017 to manage and secure the Zebra TC56 devices of 10.000 drivers of Chronopost France, part of DPD group.
Our market research clearly pointed out a major pain point: legacy EMM solutions are much too complex and expensive.

We strongly believe that an EMM should be simple, commoditized, intuitive, light.
This allows you to focus on your work, not on the infrastructure. WizyEMM was born as a solution to these challenges.

WizyEMM for Transportation & Logistics provides the following benefits:
BUSINESS BENEFITS
WAREHOUSE MANAGER BENEFITS
IT BENEFITS
Increase business agility & flexibility, eliminate downtime

Pay as you go for the number of devices enrolled without commitment

Secure corporate data, business apps and physical devices
Empower local managers: save
time and money with a truly simple & intuitive console

Avoid security threat: lock, wipe, geolocate, add fencing areas in one click
Specific OEMs capabilities: easy deployment with OEMConfig

Seamless over the air update of OS and security patches

Schedule the date & time of your profile deployment
Our Cloud SaaS solution provides those benefits to any size of company, from small business to enterprises.
Enterprises with large fleet are taken care by our Partners. Our partners in all main geographic areas provide procurement of hardware, advanced deployment and support services. As we are a global company, contact us if you want to find a Partner in your area.
Small business can buy online our SMB package, which includes:
24/7 Helpdesk
Pay as you go, without commitment
Setup and enroll with assistance
Dedicated Account Manager