WizyEMM is a pioneer in adapting Android Enterprise to disrupt the Mobile Device Management space. It has leveraged Android Enterprise innovations to bring intuitive and simple MDM solutions to customers belonging to small & medium-sized businesses to large-scale enterprises.

Here we explore the spark of vision that drives WizyEMM in bringing affordable Enterprise Mobility Management solutions to Android devices.

Data as of January 2021 shows Android having 71.93% of the global mobile operating system market share. Mobility customers are turning an awareness and acceptance corner on Android thanks in part to a steady stream of product improvements, public programs like zero-touch enrollment and Android Enterprise Recommended, and increased validation from analysts and fellow customers.


Why choose Android?
Android is an enterprise-ready mobile platform that enables companies around the world to transform the way their workers do business and the way they engage with customers. It delivers powerful, built-in security leveraging Google's advances in machine learning.

The platform provides innovative and comprehensive management to serve every use case and customer, including BYOD, corporate-only and single-use deployments. Android offers the broadest range of devices on the most extensible platform, empowering businesses to connect their entire organization and realize a competitive advantage.

Android also draws on the ongoing technological innovation of Google, from artificial intelligence and data analytics to cloud computing, virtual reality and IoT.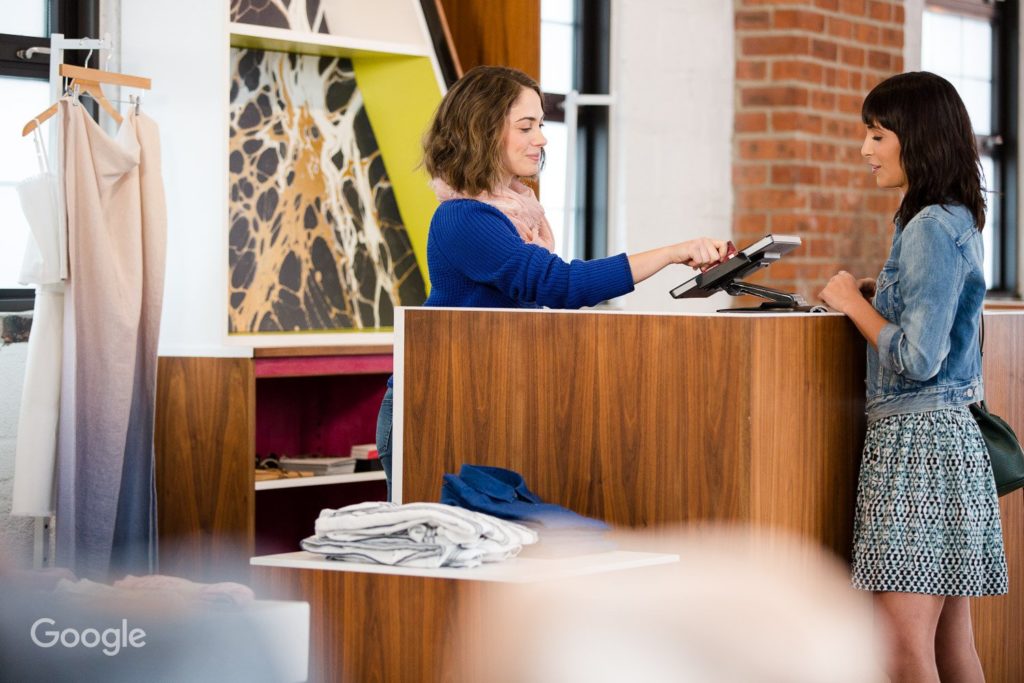 How do businesses benefit from Android?
Mobile-first companies have a competitive advantage by helping employees become productive and delivering enhanced customer experiences. The built in features of Android Enterprise empower Frontline Workers all across the globe.
Devices to fit your business
Android device diversity provides the ability to choose the right hardware tailored for your business needs. Knowledge workers can choose from a wide range of phones and tablets to help them succeed in their tasks. For Frontline Workers who take on more challenging roles, ruggedized devices are available.

If you're a business considering Android for your mobility needs, check these Android Enterprise Recommended devices and services, here.
Powerful, built-in, always-on security
Android delivers powerful, built-in enterprise security leveraging Google's advances in machine learning. Android is built on an open source platform. This means industry experts constantly scrutinize the operating system for vulnerabilities and there's an entire community of developers that can patch any flaws.

Users benefit from multi-layered security starting from the OS platform, hardware, management APIs, and Google Play Protect. These prevent unwanted intrusions and ensure work data remain safe.
Download Android Enterprise's data sheet on Android Security
Comprehensive and innovative MDM Solutions
Android has multiple options to manage corporate and employee-owned devices and is powered by the world's largest application distribution platform.

Management profiles allow flexibility in the workplace. Admins can enable work profile, fully managed, and kiosk modes. These options allow for an empowered workforce as it caters to a wide range of use cases.
Download Android Enterprise's data sheet on Android Management
At the forefront of Google innovation
Android uses the latest Google innovations, from machine learning for virus detection and cloud security to artificial intelligence for smart, contextual assistance.

With the Android Enterprise platform and innovative Android Management API, businesses can rest assured that their mobile devices are secured and safely managed. Partnering with an EMM provider like WizyEMM makes this whole process a lot easier.