We are announcing many new great features for our November release.

Branded Kiosk Mode
To start off, we're announcing our new branded Kiosk mode. In this mode, IT admins will be able to configure the background image to their kiosk mode as well as its layout, such as the number of applications to be displayed per row. This is a great new feature, because it allows users of our platform to push a company logo as a wallpaper image onto their managed devices.

Group management of Devices
We have added Group management of devices. Users will be able to assign specific labels to groups of devices, and apply configurations to these groups. These labels can be created and managed directly for your device list, without the need to go to a settings page. This feature will enable IT admins to have an improved view of the whereabouts of their fleet of devices, because you will be able to filter the geolocation of your devices based on these labels.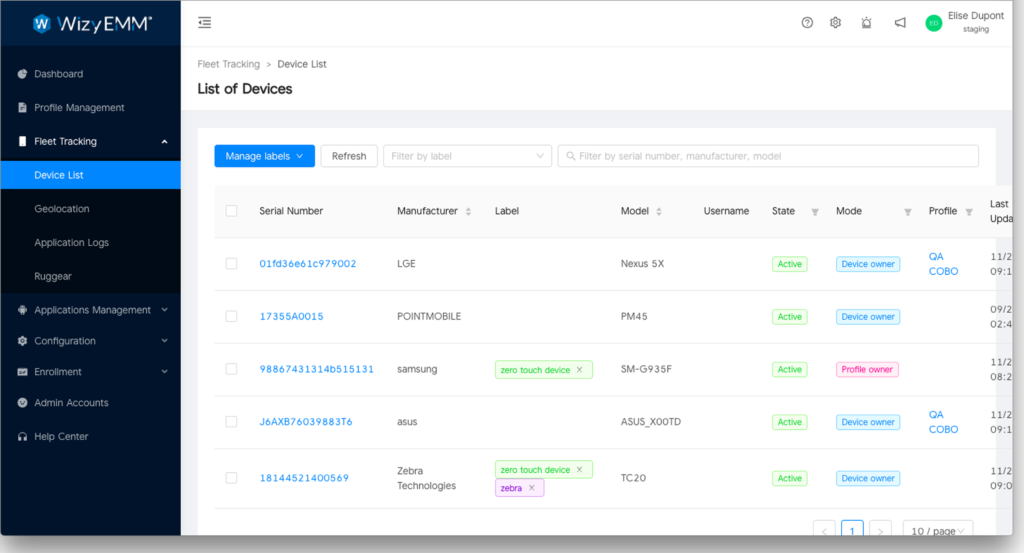 Notification System
We have set up a system of notifications. These allow IT admins to keep better track of all devices under management, by receiving an update of all important events occuring in their fleet. We have set up these notifications through email, and plan to integrate more communication channels in the near future.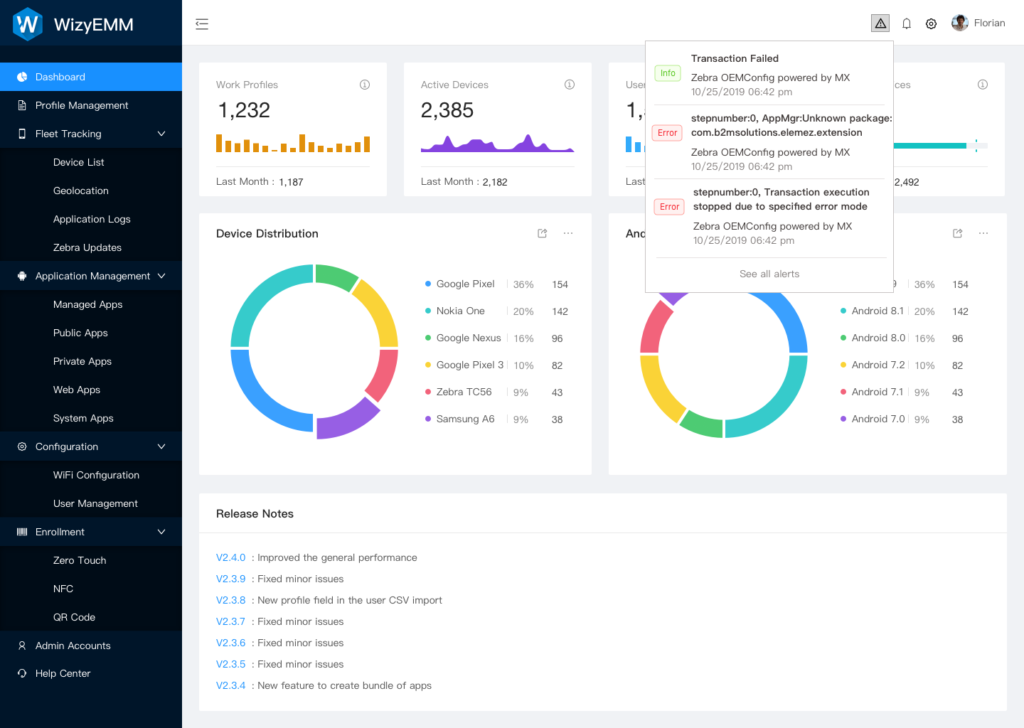 Events tracking
We've added events tracking and logging for our profiles and devices. IT admins will be able to see who changed what in your profiles and your devices. This will allow a better auditing and follow-up of fleet management. This is our first stepping stone into building comprehensive reporting tools, which will allow IT managers to monitor more efficiently their Android assets.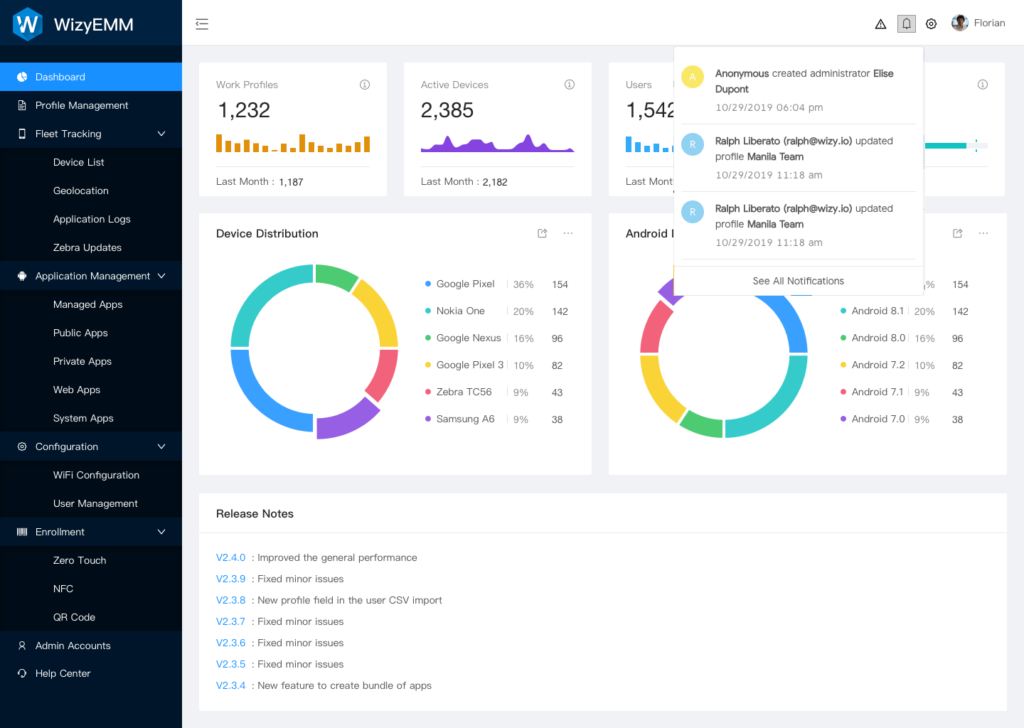 Multilingual
And finally, we've translated our WizyEMM console into Japanese and Bahasa Indonesian. Translating our console into any language has been made super easy, thanks to our great tech team! We don't need to worry about any complex back-end issues and we can add a new language in a matter of hours. Many more languages are soon to come.

Stay tuned

We are committed to continually building our platform based on the feedback we receive from our partners and customers, through bi-monthly product releases. These are a few features you can expect from us in the coming months.

The group management feature we are launching this week is a stepping stone towards dynamic group management, where devices enter or leave groups dynamically depending on predefined parameters. Say for example, you want to enforce a specific configuration (lock a device) to all devices which have not been online for 24 hours. Dynamic group management will be able to do that. Stay tuned for this feature to be released beginning 2020.
We are building OEM integrations into our platform, to push FOTA (Firmware Over The Air). After an integration with Zebra's LifeGuard APIs in September – which enable Android OS updates over the air for Zebra devices, we are looking into integrating other OEMs into our platform. If you are an equipment manufacturer, and want users to update their mobile software through our EMM, drop us a note!
Geofencing, and more… !