We are announcing this week four great new features.

Remote Control
To start off, we're super excited to launch Remote Control this month. Users can access this new feature by going to each device page, under the Remote Control tab. We will be previewing this feature in our upcoming webinars, and will provide soon the steps to go through to access this additional feature. 
Using this feature, users will be able to remote view and remote control enrolled devices. Devices are notified that they are being remotely viewed and controlled.
Currently, Remote View will be available for all Android devices – regardless of device brand, and we are working on integrating as many brands for our Remote Control capabilities.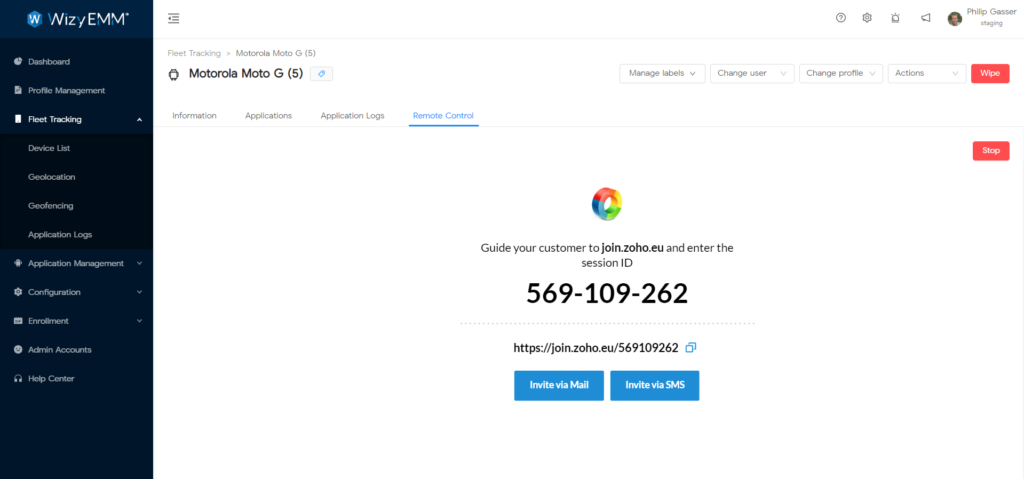 Geofencing
We are also launching Geofencing. On the devices map, users of our console can now easily create new geofences, and choose whether they would like to lock the device when it leaves the geofence, and send an email alert to the IT admin.
From Android 8.0 and above, geofencing locking even works offline – so even if your device isn't connected to the internet anymore, we will still be able to lock it when it leaves the geofence.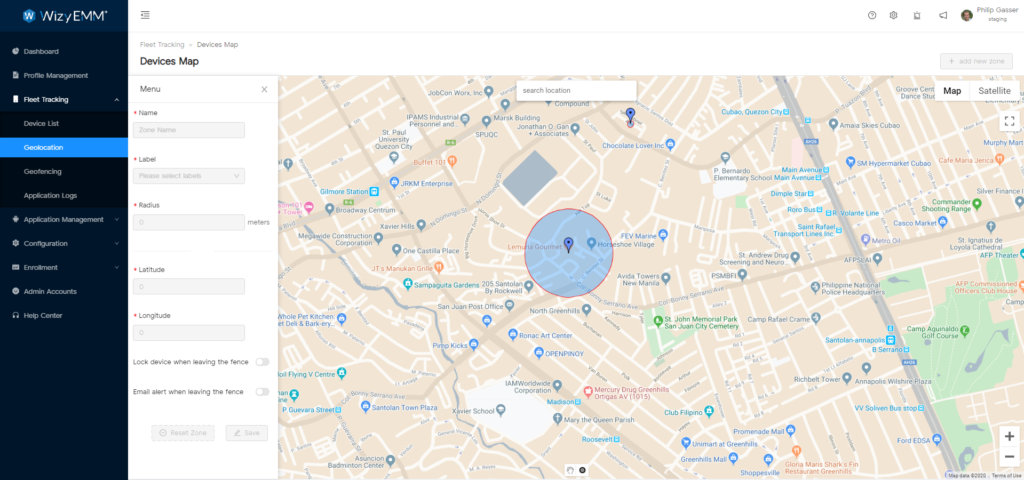 Zebra LifeGuard over the Air
We are super excited to offer to our Zebra customers our end-to-end integration with the Zebra Lifeguard APIs. With our new feature, organizations who have subscribed to a Zebra care package can deploy OS updates and security patches Over-The-Air to all of their enrolled Zebra devices, without leaving their WizyEMM console. IT admins can also audit the state of their deployments directly from our console.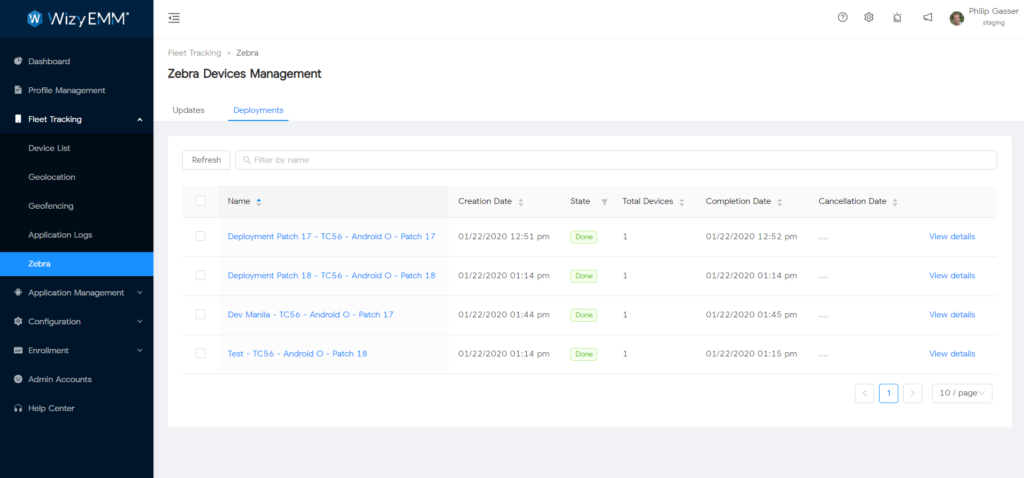 Advanced Wifi Settings
Lastly, we have added additional security options for your Wifi configurations. Now, our users can set up WPA-EAP Wifi networks and proxy configurations. This allows our users to define Inner and Outer authentication layers to their wifi networks, as well as upload Client and Server certificates.