WizyEMM has included Android Enterprise new "App Feedback Channel" in its Autumn release.
Stepping stone in mobile fleet management
Until now, Managers of Android device fleets could easily push applications and device configurations using Android "Managed Configurations".
But they had no Applications Logs to check if these configurations had been applied correctly on the devices. They needed to bring back to base every single device and check visually.
That's history now!
Using WizyEMM, Managers can now check immediately in their WizyEMM console the feedback of their configuration deployment for each device. It works for initial enrolment as well as later changes.
Enterprise can now be 100% guaranteed that their mobile devices are 100% managed and secure, remotely, without the need to bring the devices back to base.
Win-win partnership with Zebra
Wizy has been working closely with Zebra technical team to deploy this new feature for Zebra OEM Configuration.
WizyEMM enables Zebra customers to get immediate individual feedback on device configurations pushed on any Android GMS Zebra device.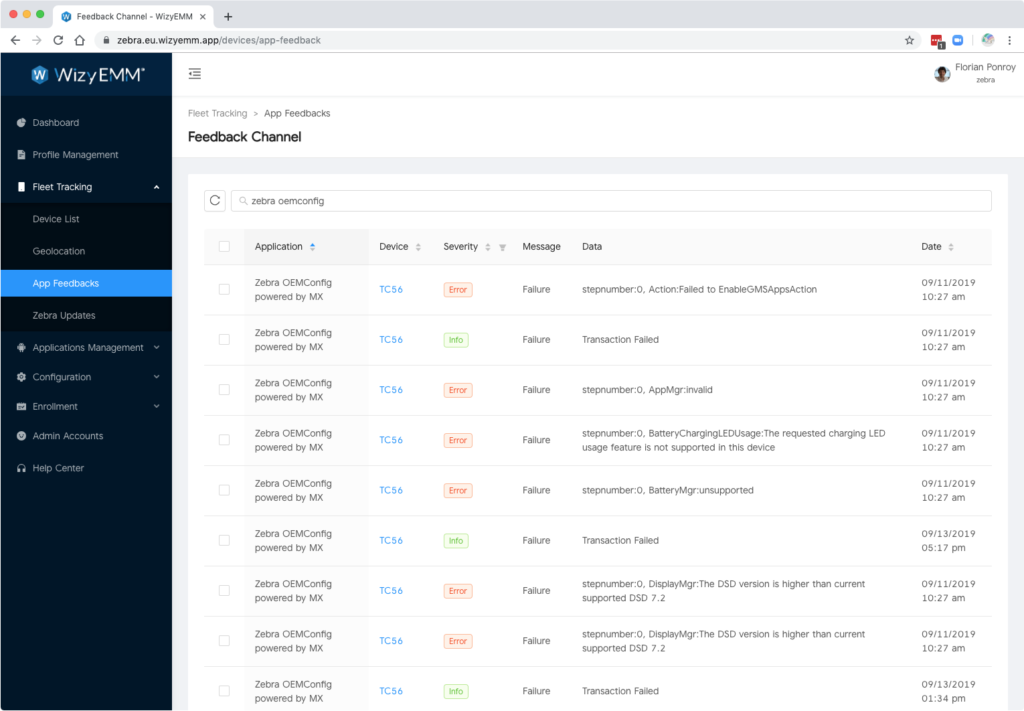 WizyEMM has gone one step further, connecting with Zebra Lifeguard OTA API.
This feature will be live soon in Q4 2019.
Nader Newman – Director of Enterprise Software Product Management at Zebra Technologies:

"So excited to see the OEMConfig ecosystem growing. Wizy EMM's support for the feedback channel will greatly improve the administrators user's experience when managing Android mobile devices."
We will enable Zebra customers to check for every single device the current version of Android as well as the latest Android versions available for update Over the Air.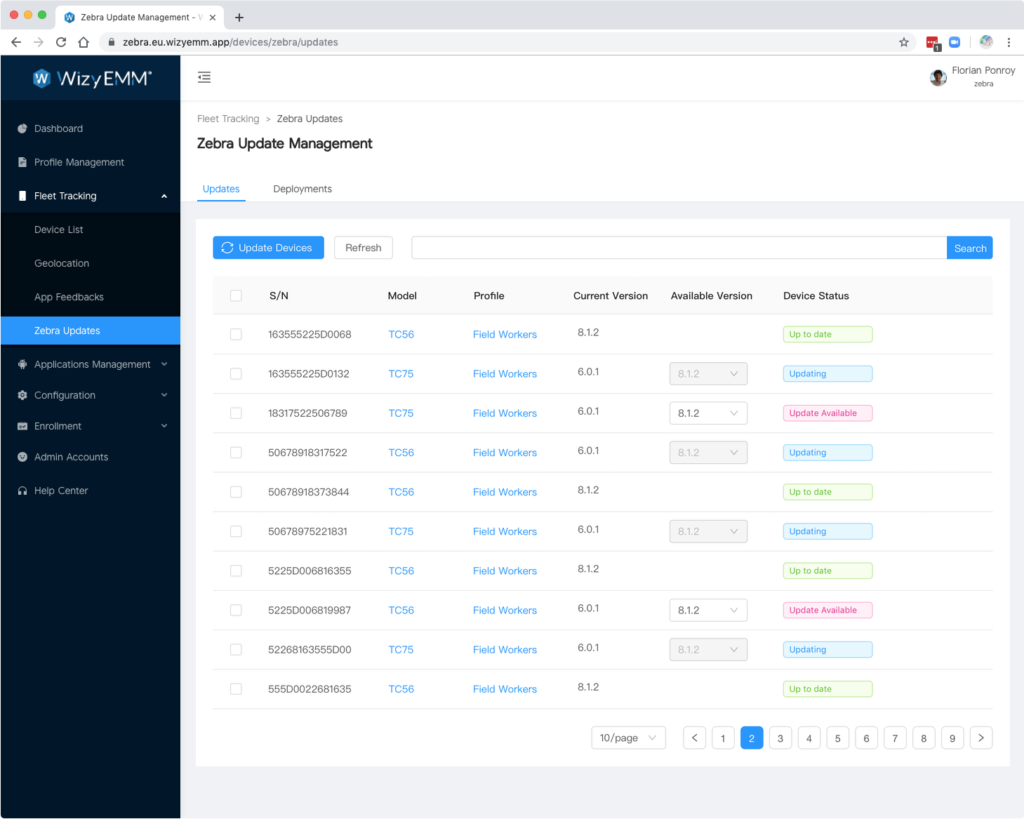 Zebra customers can now configure devices, check and update Android versions, configure applications, remotely, Over the Air, with the guarantee to check the success of the operations!
Zero Day updates for Android Enterprise innovation
Android Enterprise announced the release of the "App feedback Channel" at the Android Enterprise Partner Summit in June 2019. It was noted as one of the summit highlights in Jason Bayton's summit blog post.
We are happy to be the first EMM to enable this major feature in our next release post summit.
I am very proud of what our technical team in France and the Philippines has achieved. This release validates our strategic decision to be 100% Android, 100% Cloud SaaS, 100% aligned with Android Enterprise and Google Cloud technologies. We would never be able to achieve this speed with our own proprietary technology stack.

We commit to bring Android Enterprise latest innovations to our customers in our first release following Android's announcement. Watch out for our releases in Spring, Summer, Fall or Winter.