Myth 1: Android's app ecosystem is inferior to the iOS app store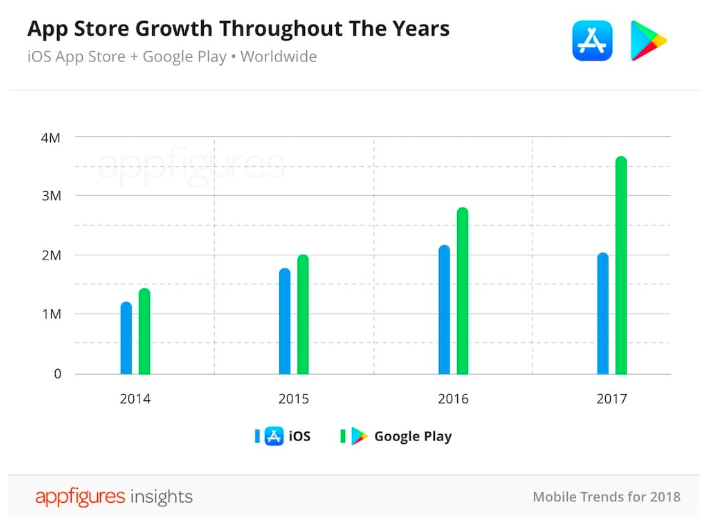 Android is the world's largest App ecosystem and Google Play is the world largest distribution platform.
Myth 2: Android Devices are less than Premium
Android has the most diverse ecosystem of devices in the world, including High End premium devices like Samsung Galaxy S9, Huawei P20 and Google Pixel 2.
Android devices fit all existing business needs, with the widest price range on the market from 80$ for Low Cost smartphones & tablets to 1500$ for Anti explosion ruggedized devices.
Myth 3: Android is fragmented and unsecure
Android OS platform: An operating system built for device and data security
Authentication: Pin/pattern/password and fingerprint authentication guard against brute force attacks
Device encryption: Encryption is on by default to protect data.
Device integrity: Verified Boot ensures the device and OS integrity at boot up.
App and process isolation: Apps are sandboxed to restrict access to system resources and other app data.
Exploit mitigation: Kernel hardening reduces vulnerabilities from being widely or easily exploitable.
Google Play Protect: The world's largest anti-virus system
Google Play Protect intercepts malware threats in real-time to protect devices from potentially harmful apps in the Google Play Store and from across the web. Google Play Protect also scans billions of websites indexed by Google to detect harmful apps users might install from unknown sources.
Google Play Protect: Security by the numbers
2 Billion devices protected
1 Billion devices scanned per day
50 Billion apps checked per day
The result: 99.95% of devices that use Google Play are free of potentially harmful apps.
Myth 4: Android devices are difficult to deploy
Nope, it's pretty simple to deploy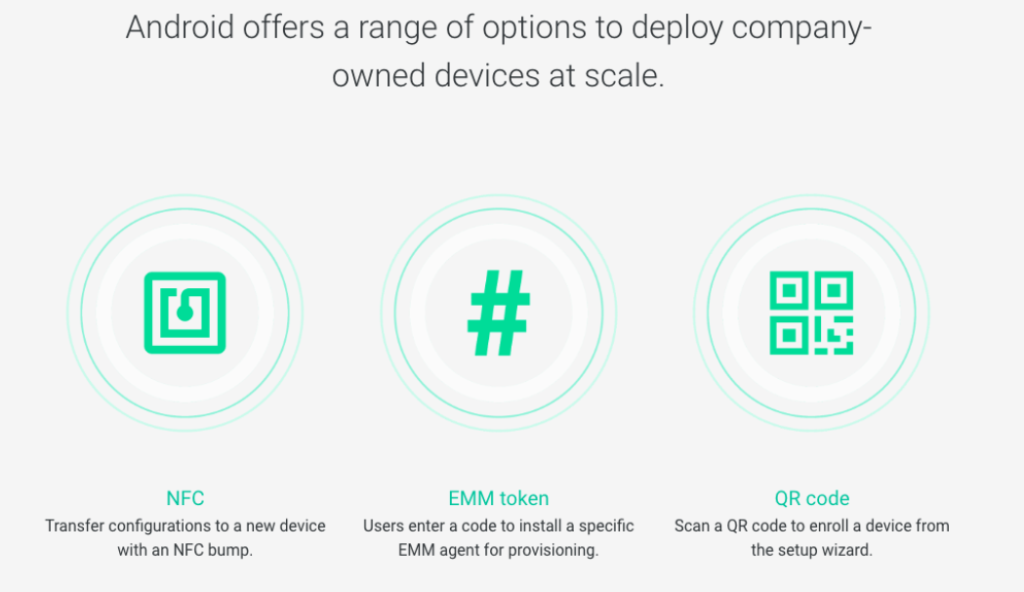 New in Android Oreo 8.0, zero-touch enables large-scale Android deployments
Myth 5: Android Management options are limited
Obviously NOT
Maker:L,Date:2017-9-13,Ver:5,Lens:Kan03,Act:Kan02,E-Y
I hope you enjoy my articles on Android Enterprise & Mobile solutions for Businesses.
I am currently working on "Best practices" for Fleets of Corporate managed Devices in Kiosk / Single use mode. Feel free to contact me on LinkedIn if you wish to participate to my study & share your experience.